Painting Arbroath Harbour
Posted on
In September, I was given the challenge of painting Arbroath Harbour which would be given as a gift for a special friend at church, as a leaving present. Arbroath harbour was the the place we would often tell people about Jesus together in our small evangelism team. The harbour is a popular place for people to have fish and chips or ice cream, as they look out to sea. Many people will enjoy a nice walk and look at the boats. There are lovely restuarants and shops nearby too and the view out to sea is beautiful.
The full process from sketching to painting took a lot of patience, effort and persistence. For this specific painting, I required to draw a grid with the photo due to the amount of detail and draw the same-sized grid onto high quality paper. This was required to ensure I would get all of the details in proportion and as close to the original photo as possible. Once I sketched out the full drawing, the gird lines could then be erased.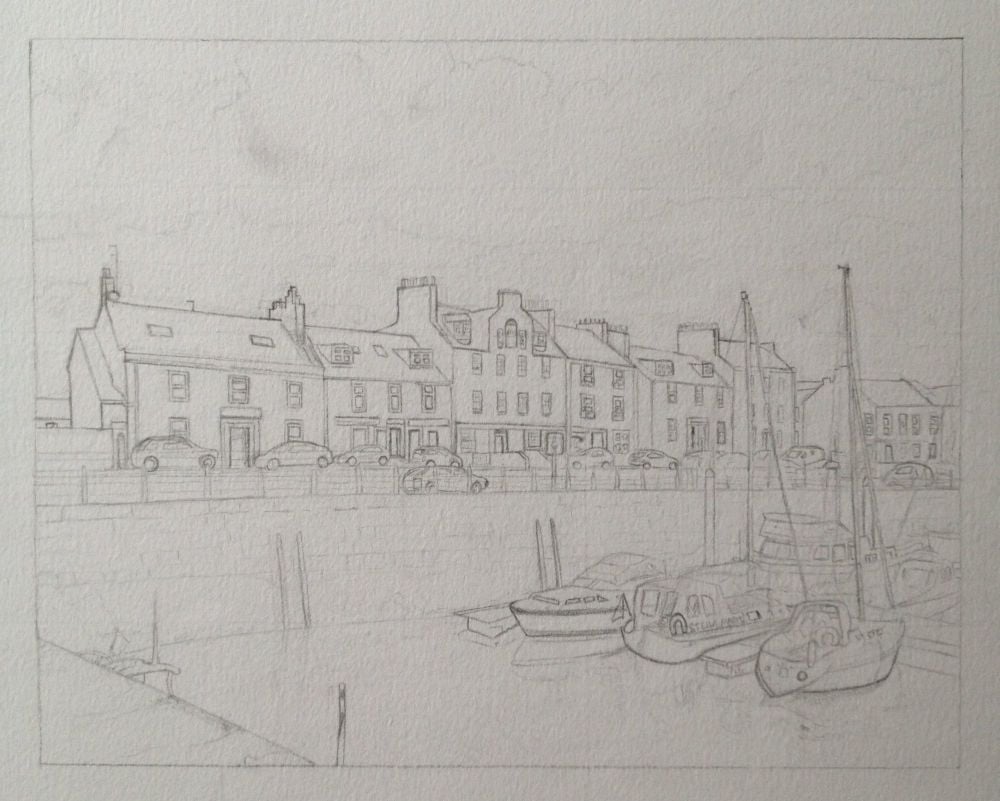 I then start painting the sky with blue watercolours, white and grey for the clouds and mix some acrylic paint in too. I also start to paint some of the boats and the houses.
I add in the water and the reflections. The coloured houses begin to come to life, the wall and the cars.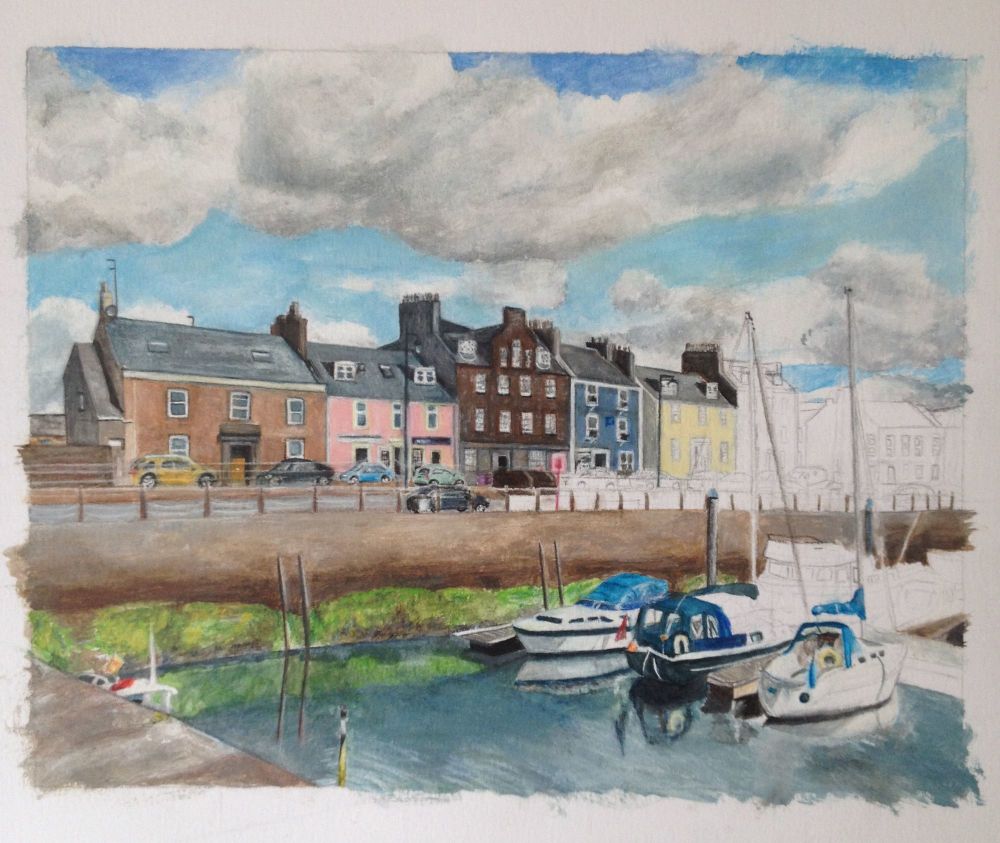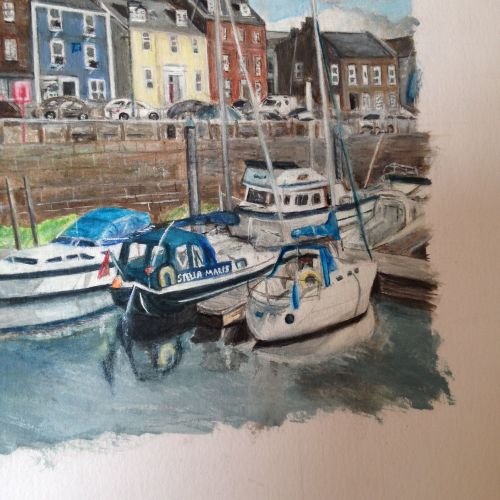 I add the very fine details with watercolours pencils, building up the effect of texture in the painting. Finally, I sign the painting with white paint ensuring that it is visible, yet does not draw attention away from the painting. The full painting took over 17 hours to complete. It was well worth the time and effort and the fun part is to frame the final painting!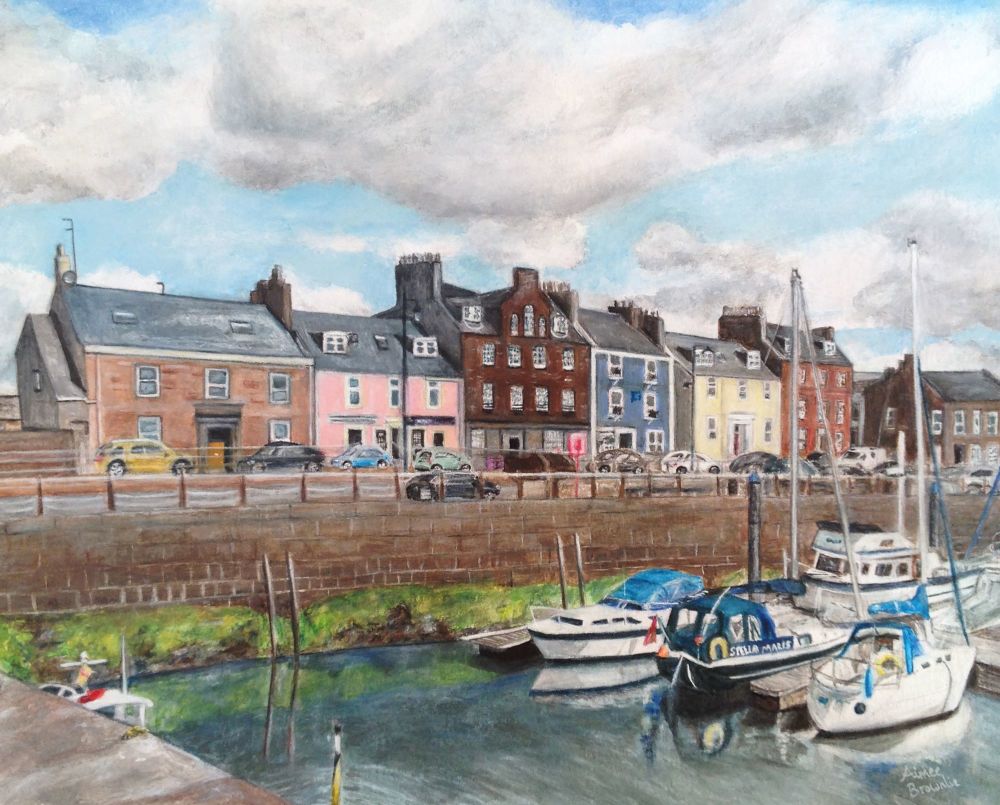 Arbroath Harbour 2019, mixed media 9 x 7" by Aimee Brownlie