Christmas Craft Fayre 2019 - 7th December
Posted on
On the 7th December 2019, I participated in the Christmas Craft Fayre at the Windmill Christian Centre. I had a wonderful time and met many lovely people. Three original paintings were sold including 'For God so Loved', 'Hope Anchors the Soul' and 'Your Words'.
My desire is that through my work people would find hope and be inspired. I want to communicate faith through my paintings. At the fayre this year, I desired for people to know the true meaning of Christmas about celebrating Jesus' birth. To know the reason He came was to save us from our sins and by receiving God's greatest gift - a relationship with His Son Jesus - we are promised eternal life with Him in Heaven. This gift is for you personally, for He died for you personally and rose again for you!
Many giclee prints and greeting cards were sold. The 'Wise Men Still Seek Him' cards were very popular and sold out! This saying rings true today for those who have wisdom will still seek the only One who can save them and the One who loves them the most, who is our Saviour Jesus Christ. Those who seek Him with all their hearts will find Him, as described in His word (Jeremiah 29:13). God's greatest gift to you and I this Christmas is eternal life through Jesus. All we have to do is receive Him through repentance and faith.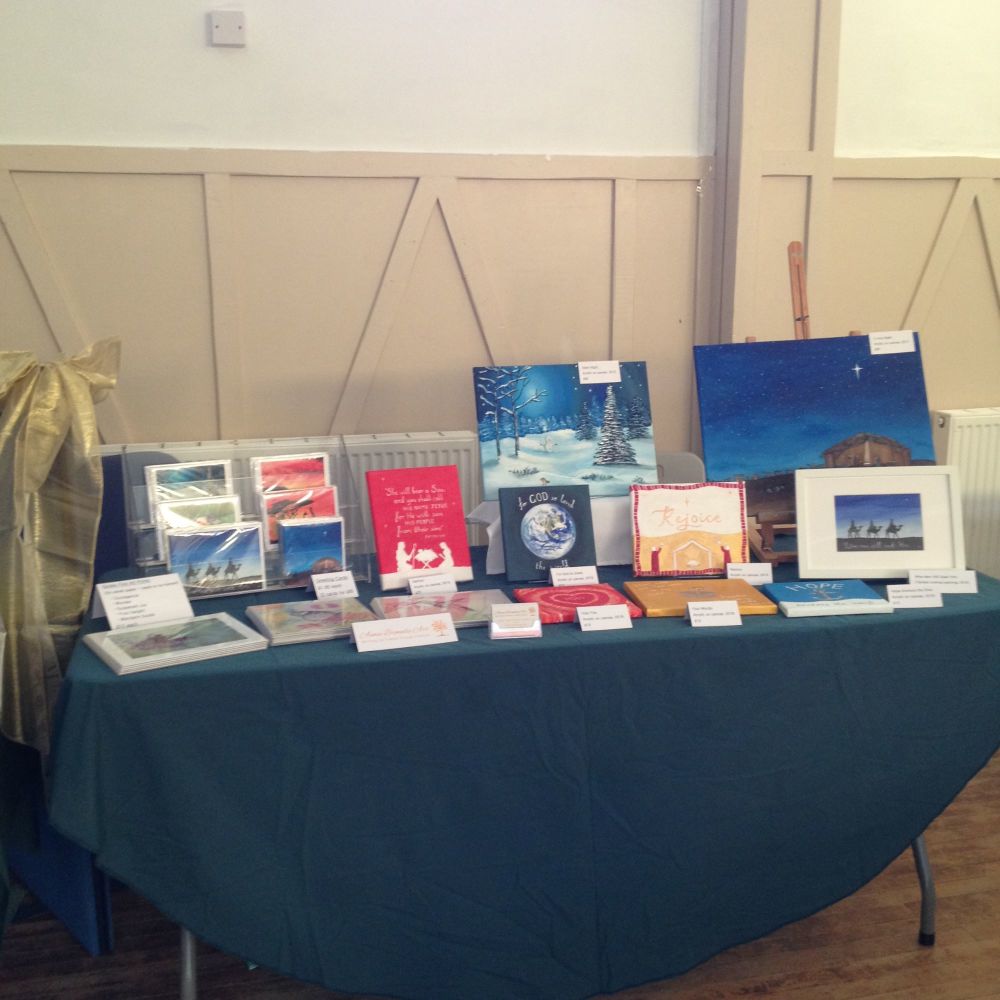 Christmas Fayre Table 2019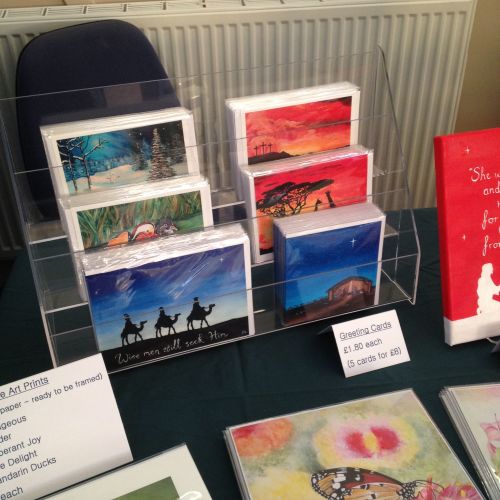 Have a wonderful Christmas and a happy new year! ~ Aimee