Supporting Ukraine
Posted on
In response to the current war taking place, I created a painting in support of the Ukrainian people. I've been deeply saddened by the current events taking place in the world but despite it all, I know that hope still exists and is available for everyone and God is still on His throne. There is a hope that is even beyond death, suffering and pain. An everlasting hope of a new heaven and earth, without all these things, as promised in God's word. Temporary suffering cannot be compared to eternal joy. Jesus told us that in the end times, there would be wars and rumours of wars. Jesus told us these things beforehand so that in Him we may have peace and know that He knows about all these things and above it all.
Jesus said, "I have told you these things, so that in Me you may have peace. In this world you will have trouble. But take heart! I have overcome the world." ~ John 16:33
'United By Love' is a painting from the heart of God. In a world that is divided by war, greed, hatred and fear. It's love that united us. Love triumphs over fear, hate, darkness and evil. I have painted the national flower of Ukraine which is the sunflower and I have painted love birds to represent the country being united by love, despite the war.
All proceeds for this painting will be going towards the Ukraine humanitarian appeal with Christian Aid. The original painting is available to buy on my online shop under 'original paintings'.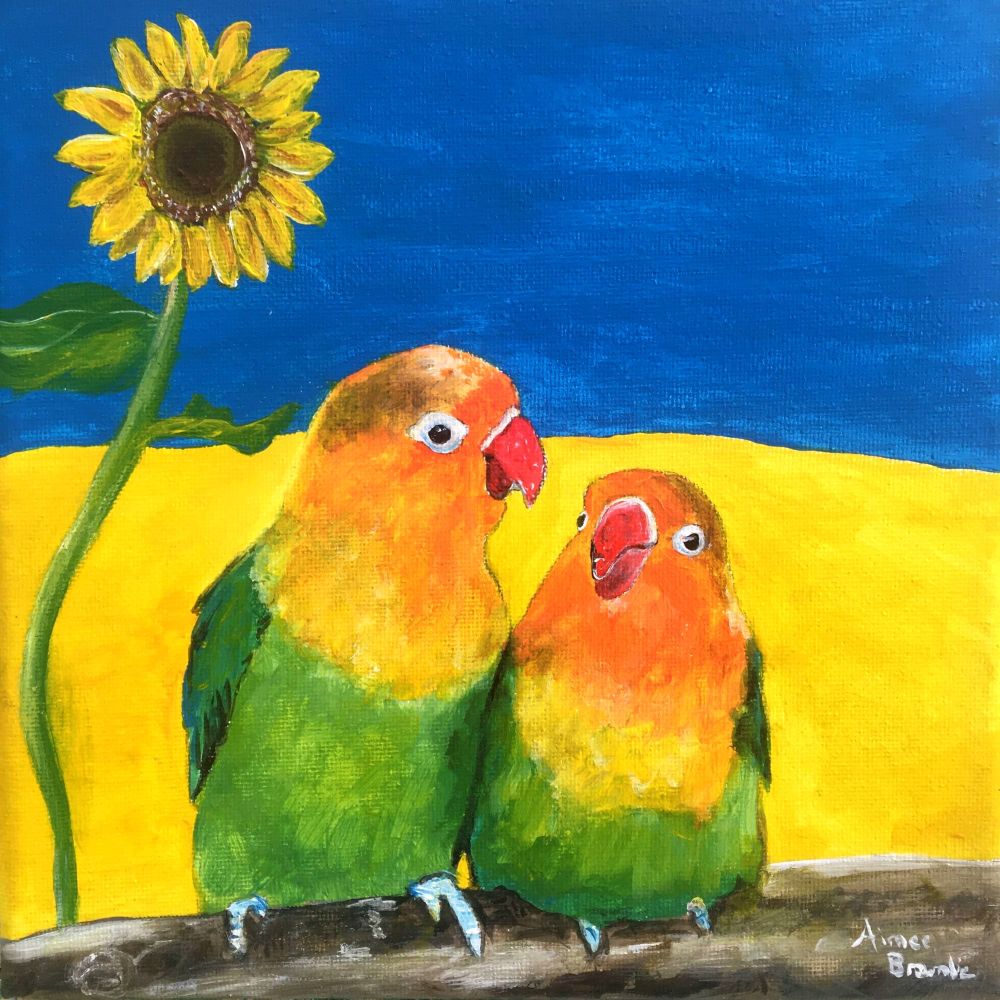 'United By Love' acrylic on canvas love birds painting with sunflower for Ukraine, 20 x 20cm by Aimee Brownlie